Sydney & NSW Trains – EA Tour – Train Crew Protected Industrial Action
On Thursday 17 March 2022, RTBU Officials meet with the Transport Minister, the Employee Relations Minister, and the Transport Secretary regarding the upcoming period of Protected Industrial Action.
At this meeting, the Ministers put to the RTBU a proposition that we undertook to take to our Members and Delegates.
Essentially, the NSW Government is seeking a lifting of current Protected Actions and  a commitment to not notify of additional actions for a period of 6 weeks in return for  agreement on the following Union Claims. 
CRU claim 14.5.1a: WOBOD payment (working on a book off day)
CRU claim 2.7.1: Off duty payment – calculate using six months average pay
CRU claim 14.5.1b: Retention of clause 132A in Sydney Trains EA and 128 in NSWTL EA (Master Roster provisions)
CRU claim 14.5.1d: Driver cab allowance to base pay
CRU claim 14.7.1A: Guards cab and security allowances to base pay
CRU claim 14.5.1F: Overtime on a Saturday paid at double time after eight hours
There has been no agreement reached yet and the actions are still on.
Local Delegates, EA Bargaining Representatives and Divisional Organisers will  undertake workplace meetings in the coming days to discuss this proposal with  members.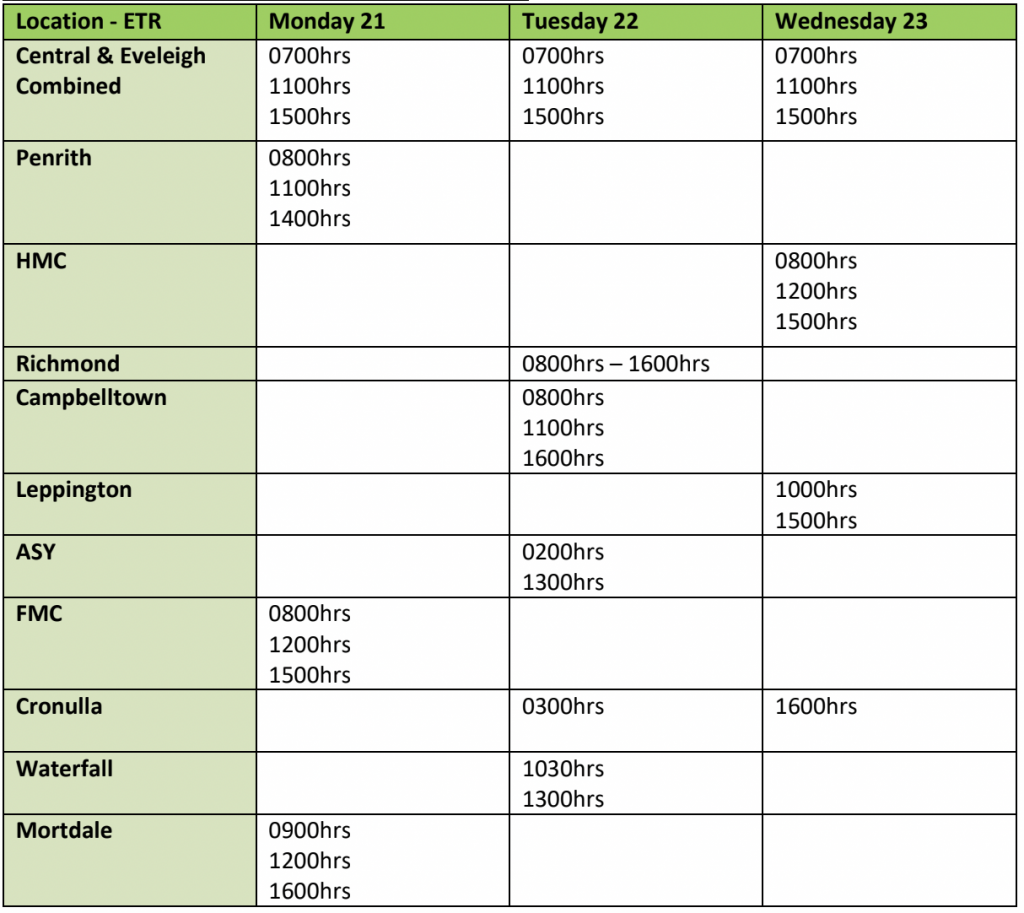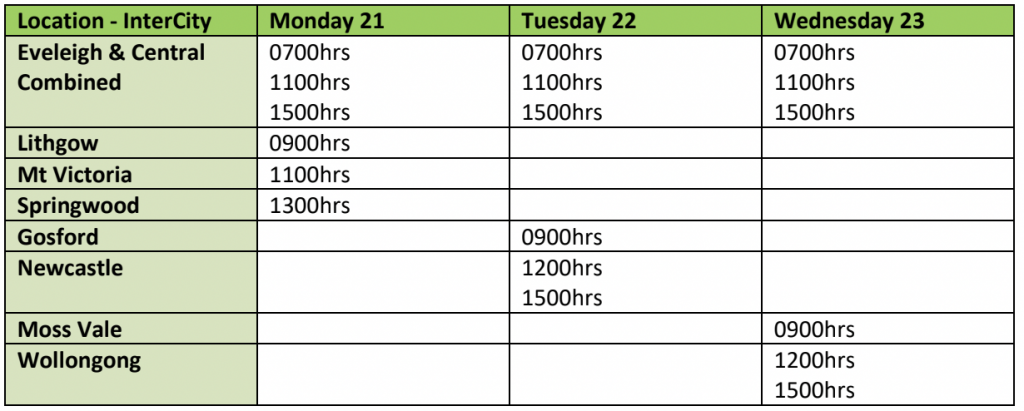 REGIONAL DEPOTS: Zoom meetings will be held to allow as many members to  participate as possible on Monday 21/3/22 at 0900 and 1400. Links to both  meetings will be sent to your Local Delegate for distribution.