Loco Express: Secretary's Report
September 27, 2019
Secretary's Message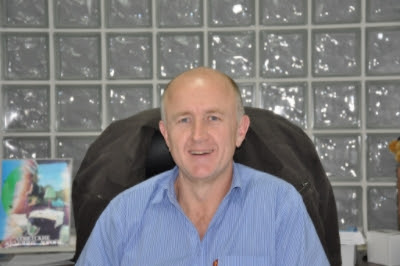 Dear members,
There's been a lot happening in the Loco Division since our last communication. We have been working hard to help members deal with all the obstacles thrown in front of them by employers.
We've recently heard of the cancellation of North Coast XPT services due to "centre pin fatigue" which apparently was known about since January last year. Cancellations will affect Grafton and Sydney depots but we are working with NSW Trains to determine the extent to which this will impact members. We are also ensuring all changes are made in compliance with the EA.
In other news, the Fair Work Commission has also finally approved the EA for SSR members which is now already in effect. All the issues brought up by the Commission were resolved with our approval. We congratulate all our members on this huge win!
Finally, you may have heard some talk recently about the Schools Strike for Climate Change rally which some members and RTBU NSW Branch staff attended last week.
These members and staff believed a presence at the Unions NSW endorsed climate change rally was important, a decision that must be respected.
Members should consider that the Locomotive Division, whilst a division of the RTBU, has always maintained and supported its autonomy within the RTBU. We have our own elected Loco Executive, operate from a position of care, custody and control of our finances and have our own Divisional Council to govern and set direction for our Division to ensure that we represent the interests of our Members. We are a union of Train Drivers looking after Train Drivers; we as the Loco Division pride ourselves on this.
Your Locomotive Division Executive acknowledged that this rally may have proven problematic as a substantial portion of our membership are directly employed through the coal industry and made the decision to not endorse or formally organise attendance at the rally, nor do we endorse comments made at the rally.
The Locomotive Division believes that all members are entitled to their personal views. It is important we engage members in the conversations and debates about all things that affect our industry no matter which part we work in. It is something that we as a union will need to continue to consider into the future given the changing landscape in which we work. You can see the statement released by the RTBU NSW Branch here.
I hope you'll enjoy this edition of Loco Express. Stay safe on the tracks.
In Solidarity,
Bob Hayden
RTBU Locomotive Division Secretary