Loco Express: Secretary's report
June 19, 2020
Secretary's Message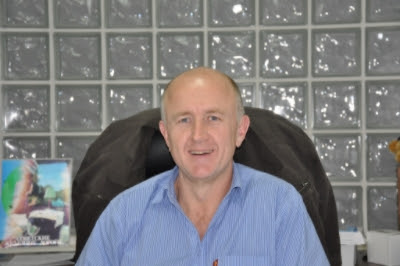 Dear members,
As we approach the middle of the year, we're reminded of how much we've all faced as a Division and individually in 2020 so far and how, despite efforts from Employers and Government to use COVID-19 to undermine and at times blatantly attack member conditions, we have all held our own.
We defeated ridiculous EA proposals from QUBE and Railtrain, shut down PN's attempt to slash the wages and conditions of employees across EAs for nearly 1,700 members, had a fantastic first-ever PN HSR conference and so much more. We're proud of our members for everything they have achieved standing in solidarity with each other, especially as we face some of the toughest times yet.
The biggest issue facing members at the moment is employers' desire to introduce workplace surveillance. As members know, NSW Trains and Transport for NSW are proposing to introduce full in-cab video recording as part of the NIF. We are fundamentally opposed to this and think it's a violation of your working rights. There is also no consideration being given on behalf of members to the usage and accessibility of this footage. We are not okay with the recording or livestream being available to any third parties whatsoever. Pacific National also jumped on this train with their mobile phone rollout and the Loco On/Loco Off app. Employers cannot be allowed to breach data security and the privacy of their employees. This is a fight we won't be giving up on anytime soon. We have also seen Aurizon Coal seek to walk away from a negotiated EA outcome in regards to workplace surveillance, which was ultimately supported by the FWC and which the RTBU Locomotive Division is considering appealing along with a number of other Aurizon issues.
Another win for the union movement has been the defeat of the wage freeze bill in the NSW Parliament's upper house. The NSW Government's bill was an attack on frontline essential workers including train and bus drivers, guards, paramedics and police while at the same time giving departmental heads increases of up to 12.3%. Extensive lobbying and protests from the union movement encouraged other politicians to vote against the bill and see it for the nonsense it really was. Unfortunately the fight isn't over yet as the State Government has now taken the matter to the Industrial Relations Commission.
Last week we met with the FWC regarding Operator Instruction Manuals (OIM) and the training packages for the operation of the NIF. It has been impossible for the RTBU to consult on these as NSW Trains and Transport for NSW have refused to let us access the NIF while it's being tested and verified.
It's particularly important for the RTBU to have proper access to the NIF as the proposed operating model for the NIF is nothing more than Driver Only Operation, being hidden behind some Management dreamt up view that it is not Driver Only, it is Single Manning. We remain fundamentally opposed to the introduction of Driver Only Operations anywhere in NSW as the proposed Customer Service Guard position will not provide an absolute right of way to the driver. We will not settle for any crewing model less safe than those we have now for passenger train operations and especially not one unsupported by members. The outcome of this fight will not only be decided by the courts (where unfortunately it is already heading with a hearing in late July – early August 2020 now set), but also by the strength and determination of members as the decisions we make have, and continue to be, based on the view and feedback from members and your Elected Delegates.
Your delegates will be giving evidence to the Commission on the flawed process embarked upon by NSW Trains and highlight the safety implications of establishing these OIMs without being involved in the testing process, or even observing the train.
We hope you enjoy this edition of Loco Express.
Stay safe on the tracks.
In Solidarity,
Bob Hayden
RTBU Locomotive Division Secretary