Bob Gibson's Retirement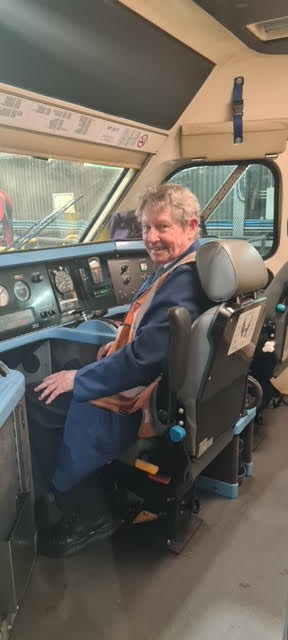 Bob Gibson is retiring after 58 years on the job. His last trip will be on NT36 arriving into Sydney at 15:44 on the 3rd of February.  
Please join us at the Aurora Hotel for a presentation and drinks at 16:30 on February 3rd.
Bob started his career at Eveleigh in 1964, and transferred to Culcairn depot in 1965 for his fireman's appointment. Culcairn men worked the Corowa and Holbrook branches.
Bob then transferred back to Eveleigh as a fireman and stayed there until 1976, when he became sick of waiting for his appointment as a driver. He then decided to transfer to Hornsby ETR for his driver's appointment.
He stayed at Hornsby, where he gained his Class 6 appointment, and then transferred to Sydney CountryLink in 1997 where he has been until his upcoming retirement.